NEWS Rice prof ranks Texas counties as most liberal and most conservative
Published on 29 August 2014
Using data from University of Texas/Texas Tribune polls of registered Texas voters, Rice University political scientist Mark Jones ranked 20 counties in the Lone Star State from most liberal to most conservative. Travis County, home to Austin, is by far the state's most liberal county; Brazoria County is the most ideologically conservative.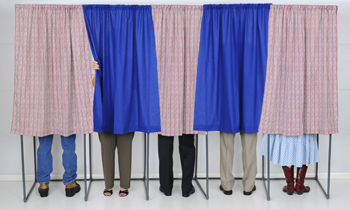 Jones outlined his rankings in a new Baker Institute blog, Kalachinsk agent max cash online spielautomaten He is chair of Rice University's Political Science Department and a fellow at Rice's Baker Institute for Public Policy.

Travis County's status as a clear liberal outlier "should be a source of concern for Gov. Rick Perry and his legal team, since the members of Perry's grand jury and the members of any future trial (petit) jury are drawn from a pool of Travis County residents," Jones said before Perry's indictment by a Travis County grand jury earlier this month. In the blog, Jones noted that "this concern undoubtedly remains, with a very real potential prospect of Perry's fate being once again placed in the hands of Travis County residents -- this time, members of a trial jury."
While among these 20 counties there does not exist a true conservative analog to liberal Travis County, Brazoria County comes closest, Jones said. He found the Houston metropolitan region contains three of the four most conservative large counties in the state: Galveston County, Montgomery County and Brazoria County.
Jones is a leading expert on Texas politics and has been quoted nationally about the 2014 race for Texas governor and other down-ballot races. He has also authored guest columns on these topics in Texas Monthly and the Texas Tribune.