EVENT PARK(ing) Day slated for September 19
Published on 18 September 2014
On Friday, Sept. 19, artists, activists and citizens around the world will temporarily transform metered parking spaces into public parks and other social spaces, as part of the annual event aptly dubbed, PARK(ing) Day.

Originally invented in 2005 by Rebar, a San Francisco-based art and design studio, PARK(ing) Day challenges people to rethink the way streets are used and reinforces the need for broad- based changes to urban infrastructure.

"In urban centers around the world, inexpensive curbside parking results in increased traffic, wasted fuel and more pollution," says Rebar's Matthew Passmore. "The planning strategies that generated these conditions are not sustainable, nor do they promote a healthy, vibrant human habitat. PARK(ing) Day is about re- imagining the possibilities of the urban landscape."
Since 2005, the project has blossomed into a worldwide grassroots movement: PARK(ing) Day 2011 – the last year statistics were collected -- included 975 "PARK" installations in more than 160 cities in 35 countries on six continents. Though PARK(ing) Day no longer tracks the number of PARKs each year, the project continues to expand to urban centers across the globe.
Locally, Clark Condon Associates' PARK(ing) Day parklet will be located on Westheimer, near the Dunlavy intersection. Its hot pink installation, themed "Your Move," will feature an interactive, kinetic design that challenges the public perception of how urban spaces are, and can be, used.

According to the firm, the location is a nod to the Montrose's storied history as the city's epicenter of DIY art and innovation - the stomping grounds of the Urban Animals, the Westheimer Street Festival, the Gay Pride Parade, KPFT and others.

The public is invited to stop by, check out the parklet, and join the conversation.

More information regarding local PARK(ing) Day activities can be found at twitter.com/ClarkCondon, and with the hashtag #YOURMOVE
EVENT Fund-raising walk set for Saturday at Houston Zoo
Published on 17 September 2014
Children's Memorial Hermann Hospital and Memorial Hermann Mischer Neuroscience Institute at the Texas Medical Center invite all to walk to end hydrocephalus. The event takes places at 8 a.m. on Saturday, Sept. 20 at the Houston Zoo, and there is no charge to participate.
Participants will view giraffes, elephants and more as they journey through the zoo for the Third Annual Houston Hydrocephalus Association (HA) Walk, a 5K walk to raise critical funding for important research, advocacy and support for our hydrocephalus community.

Following the walk, the celebration will continue with music, children's activities, a raffle and food, and all participants are welcome to stay and enjoy the zoo for the remainder of the day. Both actual and virtual "walkers" who raise at least $25 will receive a 2014 HA WalkT-shirt.
One of the most common birth defects in newborns, hydrocephalus affects one out of every 500 births and is the number one reason children must undergo brain surgery. HA supports a strategic research initiative that focuses on work that will truly advance the understanding of the disease, discover its causes, improve its treatment and help to see an end to hydrocephalus.
For more information and to register, visit Hydrocephalus Association WALK or call 281-224-7526.
NEWS Entrepreneurship Program at Rice University ranks high
Published on 16 September 2014
Rice University's Jones Graduate School of Business has the No. 4 graduate entrepreneurship program in the U.S. for the third consecutive year, according to rankings announced this week by the Princeton Review and Entrepreneur magazine. This marks the sixth year in a row the Jones School has been ranked as a top 10 program in graduate entrepreneurship.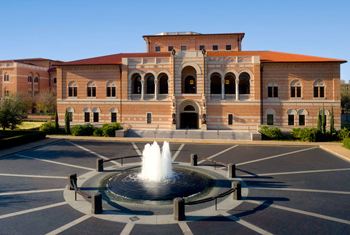 "Our students have unique opportunities to develop valuable entrepreneurial knowledge and skills alongside researchers, scientists and entrepreneurs," said Bill Glick, dean and the H. Joe Nelson III Professor of Management. "The Princeton Review's acknowledgment recognizes our significant and growing commitment over many years to providing students the right environment in which to learn and practice entrepreneurship."
The 2014 ranking was based on a review of more than 2,000 U.S. undergraduate and graduate programs. The survey results will be published in the October issue of Entrepreneur magazine.
The Jones School's entrepreneurship program was founded by nationally recognized faculty led by Al Napier and Edward Williams. This year, Yael Hochberg, the Ralph S. O'Connor Associate Professor in Entrepreneurship, was recruited from Northwestern and MIT to further enhance the Jones School's entrepreneurial initiatives, and is a recognized thought leader in venture capital, accelerators and funding for entrepreneurial enterprises. The school offers more than 25 courses taught by professors with significant entrepreneurial experience.
The Rice Alliance for Technology and Entrepreneurship provides students with unparalleled co-curricular opportunities to enhance their classroom education and apply it to real startups while they are still in school.
"Through programs such as the OwlSpark Student Accelerator, Rice Business Plan Competition, Ignite Silicon Valley Trek and flagship venture capital forums, students can identify promising new technologies, receive mentoring, meet early stage investors and be well on their way to launching successful technology startups before they graduate," said Brad Burke, managing director of the Rice Alliance.
Earlier this summer, the Rice Alliance was recognized for the second year in a row as the No. 1 university business incubator in the world by UBI Index, a research group based in Sweden. This is an acknowledgment that more than 1,500 early stage companies have benefited by participating in the 160-plus programs the Rice Alliance hosted and have raised in excess of $2.8 billion.
The Jones Graduate School Entrepreneurs Organization and Rice Education Entrepreneurship Program are two additional examples of the full complement of innovative programs and opportunities graduate students have to translate ideas into action.
The Princeton Review survey evaluated schools in the areas of entrepreneurship, business fundamentals taught in the classroom, departments staffed with successful entrepreneurs, excellence in mentorship, provision of experiential or entrepreneurial opportunities outside of the classroom, as well as nontraditional features that distinguish the programs.
To view the complete rankings, visit http://www.princetonreview.com/schoollist.aspx?id=766.
NEWS Houston Public Library schedules variety of events for Hispanic Heritage Month
Published on 15 September 2014
The Houston Public Library invites the community to its Third Annual Houston LibroFEST on Saturday, Sept. 27 at two library locations.

LibroFEST will celebrate Hispanic Heritage Month by bringing Latino literature and culture to the Bayou City with cultural activities and presentations by authors and musicians.

Featured authors include Richard Blanco, the fifth inaugural poet of the United States, and Rolando Hinojosa, recipient of the National Book Critics Circle's Ivan Sandrof Lifetime Achievement Award.

Hispanic Heritage Month celebrations continue through October with lectures and exhibits. All events are free and open to the public.

For more details visit www.houstonlibrary.org or call 832-393-1313.